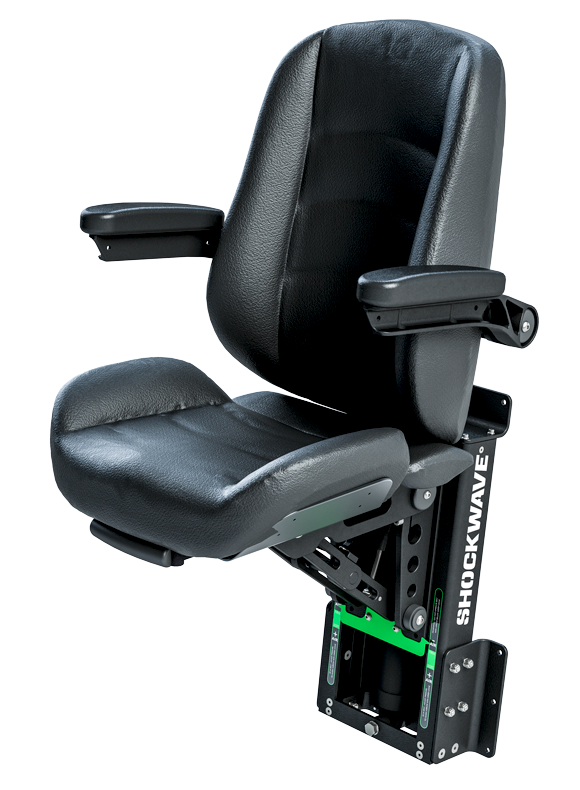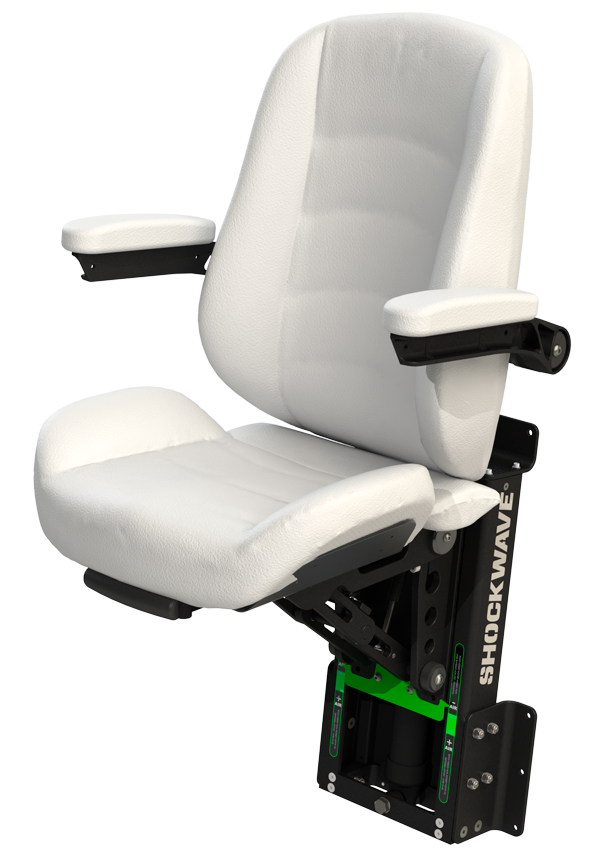 Shockwave S2 Drop-Down Bulkhead Mount
---
This 6" travel S2 drop down seat is our most popular professional seat for recreational boat owners. It is very popular with recreational boaters who want a sit or stand option for the helm seat. This drop-down bulkhead mounted seat is a great choice when boaters want to be able to walk barefoot on the deck. This seat can be customized with coloured vinyl, and custom logos and it can be made to order to match the rest of the interior seating.
Compact seat providing an obstacle-free deck below the seat
High-back and mid-back cushion options
Ideal for moderate to heavy sea conditionsHeavy Sea Conditions and High Speeds
SKU:
Spec Sheet & Dimensional Drawing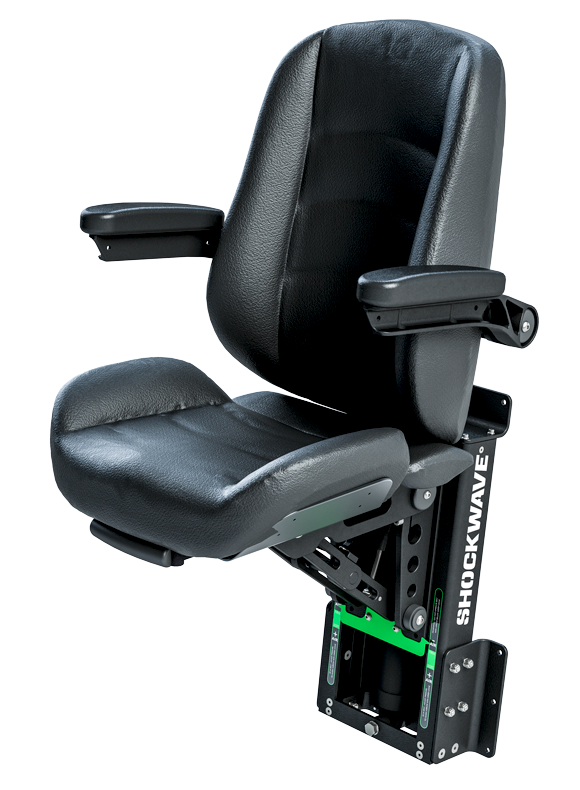 Contact Our Sales Team
Questions?
Reach out to our sales team if you have any questions about this product. Please fill out this form for an inquiry or call 1.778.426.8545
Our customer support is available Monday to Friday: 8am-8:30pm.
FAQs
Use this text to share information about your product or shipping policies.
Is there an advantage of buying through a dealer?

Ordering through a dealer enables you to talk to real people about the product and ask questions ahead of making a purchasing decision. Our dealer's prices are often better than on our website. Our dealers can generally get your products faster than purchasing direct through our website. Some dealers may display products in their store so you can actually sit on the suspension seat and see how it works, prior to purchasing. Also, some of our dealers stock product, so you can walk away with your new S5 Sentinel Suspension Module.

Is it necessary to buy a SHOCKWAVE shock pump with my S5 Sentinel Suspension Base?

Yes, every boat should have one pump onboard, regardless of how many SHOCKWAVE S5 Sentinels are installed. You will need the pump to adjust the pressure at set-up, and the pump will need to be used if an occupant much heavier or lighter than the primary occupant (more than a 50lbs difference) is using it. Also, the pressure should be checked every year and the S5 Sentinel may need to be adjusted slightly.